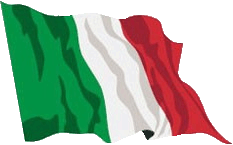 Let's see how we can turn daily use things into game items to play and have fun with:
Use paper cups instead of cones or pins.
Use socks or scarves instead handkerchiefs.
Turn paper plates into Frisbees.

To play basket ball, use any ball. You may even make your own ball by stuffing a sweatshirt or a sweater into shirt shaping it like a ball. Video 9
Make a straw out of a sheet of paper rolled into a tube and fixed with scotch tape. Video 11
A fun alternative to a ping-pong ball can be obtained by rolling a table napkin into a ball. Video 10
Make a balloon out by blowing air into a freezer bag and tying a knot. Videos 12
SPECIAL VIDEOS
Make your own mask.
(Remember, this is a homemade protection device, not to be assimilated to a certified device)