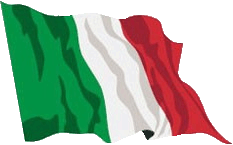 Dear children, parents and grandparents, in this moment of "forced imprisonment", here is a healthy and fun alternative to couch, smartphones, video games and TV.
Let's play together to keep fit, develop coordination, balance, speed, joint mobility, responsiveness and dissociation of lower and upper limbs and, why not, to do a little DIY together, making us feel more united and relaxed.
To make it more interesting and enjoyable, you could also try exercising in front of the mirror!
Don't worry if you find it hard in the beginning, it will get easier as your shape improves, reducing your stress and creating great family cohesion!
Sports is not just a way of life, it's life!
Thanks TO diego!
We thank Diego Martino, a Sports Science student, who dedicated his time as a university trainee to the realization of this project.
We hope that you will appreciate this initiative and that it will help you make the best of a difficult period of home confinement.
Diego is a basketball player from Carovigno (BR), won the Italian Amateur Cup for Basket Scauri in 2015.
Thanks TO CHRISTINE!
For her help in traslating from Italian to English, thanks to Christine Guilbault.
This is the card to compete against yourself and measure the degree of daily improvement.
Download and print, the fun is about to begin!